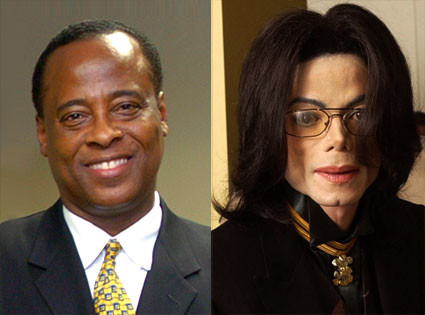 AP Photo/Houston Chronicle, Pool Photographer
Hmmm...maybe that's why Dr. Conrad Murray is being so cooperative with the Los Angeles Police Department. And the Las Vegas Police Department. And the Clark County Sheriff's Department. And the Drug Enforcement Administration.
It seems it's not the good doctor's first time at the rodeo.
A check of Michael Jackson's physician's legal past has revealed everything from domestic violence charges (of which he was acquitted) to financial woes (which at one point included a bankruptcy filing) to his latest headache (you know, other than that whole target-of-a-manslaughter-investigation thing), the possibility that his Las Vegas home could soon be foreclosed upon.
Let's hope the feds treaded lightly during yesterday's search. Depreciation can be a real bitch.
Documents filed July 23 with the Clark County Recorder reveal that Murray could face foreclosure on his gated country club estate as soon as November. Though the timing on the filing may seem a bit like kicking Murray when he's down, Jackson's doctor reportedly fell more than $100,000 into debt on the home, with his last payment, of $15,000, being made in January of this year. (Which may be why Murray was so keen to stay in Jackson's good graces and keep the $150,000-a-month salary that came with it.)
As for Murray's less current troubles, here's a rundown of his legal lowlights:
Click to read.